MK2 Snow Goggles - Additional Lenses
Sometimes you drop your goggles in the parking lot, or get a little too excited on the tree run, or forget them in your trunk all summer long and your lenses end up too scratched to see. Don't Worry! We have a solution!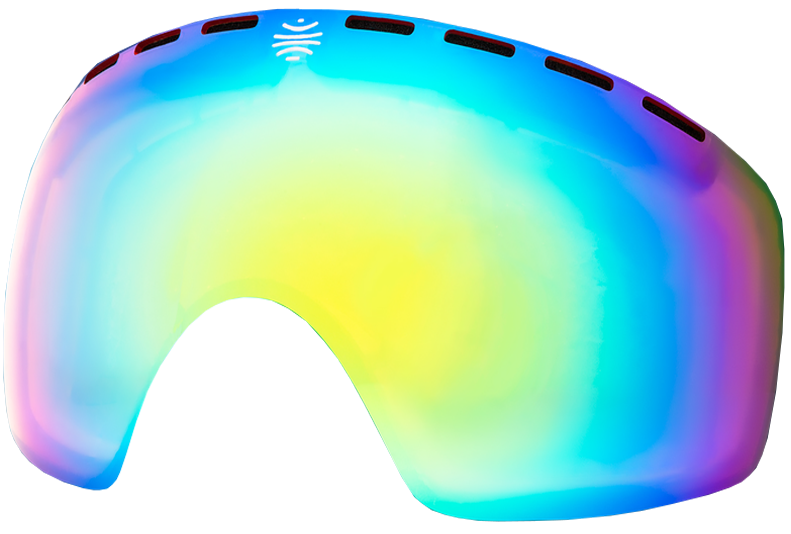 Spherical Lens for enhanced clarity and distortion free vision
Mirror options for enhanced visibility in all weather conditions
Scratch resistant hard coated lens
Blue Cobalt
Use: Sunny Conditions
Tech Info: 8% VLT
Silver Chrome
Use: Sunny/ High Overcast
Tech Info: 15% VLT
Green Amber
Use: Mixed Conditions
Tech Info: 34% VLT
Gold Chrome
Use: Overcast
Tech Info: 45% VLT
Clear Ice
Use: Night Skiing
Tech Info: 80% VLT
Want to be able to see in more than the two conditions that you got lenses for with your purchase of our MK2 Goggles? Scratched your lenses up when your goggles ended up in the trunk of your car for a week? We have a solution for you! Replacement MK2 Lenses available in all your favorite tints.